Specification:
Utilizing the high-quality PVC material as the base material.Adding laminating glue on the back side of the coating to let the card making process faster and more convenient. The front side of the coating is coated with excellent performance and special structure to ensure the product has extraordinary image sharpness, color saturation and high drying speed.

This material is not only suitable for hot laminating but also has strong laminating fastness. Widely be used in the manufacturing of various PVC card,such as employee card,ID card,credit card,business card,playing cards,membership cards,VIP card,travel souvenir cards and etc.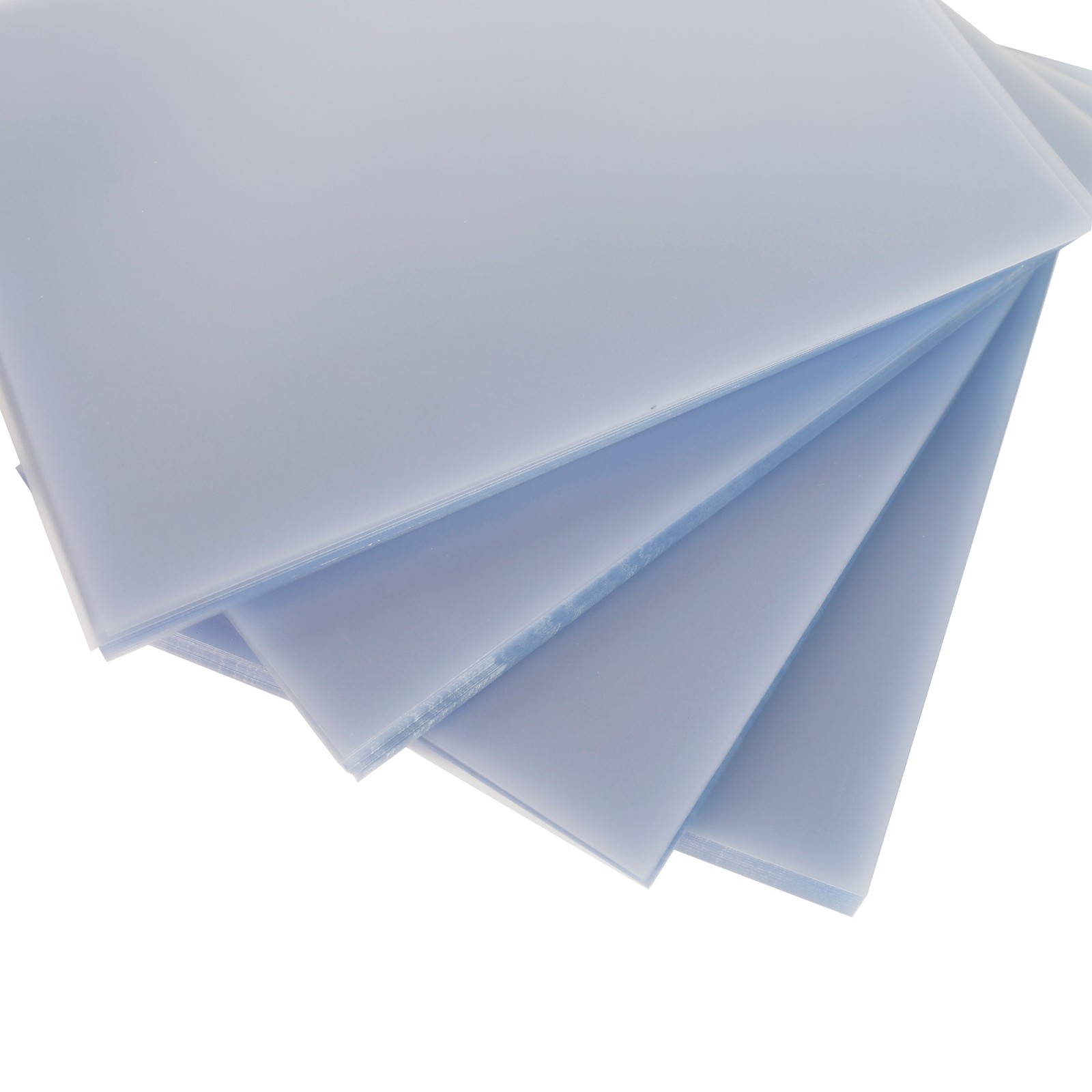 [Applicable Equipment]:Suitable for all kinds of inkjet printers (such as EPSON, HP, CANON, Lexmark) and digital printing machines, offset printing machines, etc.
[Material Color]:Super white, milky white, golden, deep silver, light silver, transparent.
[Product Thickness]:0.04mm, 0.06mm, 0.08mm, 0.10mm.
[Lamination Temperature]:110°C - 140°C (depending on the actual conditions of the equipment).
[Storage Conditions]:Light discharge, store under room temperature, less than 1 meter stack height. Please do not store in high temperature,high moisture,and direct sunlight. Please do not fold or damage the surface.
[Validity Period]:18 months.
[Specifications]:A4, A3 (special specifications can be customized).

Steps to making cards as following:
1.Use inkjet printer to print the image on the surface of printable sheet ,Be sure use mirror image printing mode and wait until the ink dried (about 5-10minutes)
2.Discharge the printed sheet, PVC film with glue, stainless steel laminate according to the law in the laminated tray.
3.Placed the laminated tray in the mouth of the laminating machine, lock plus lever and press laminating machines start button.
4.Use the PVC electric special punch card machine cut the card into standard specifications, or use the small manual card machine.
5.Use the manual Braille machine marked the Braille code in the appropriate location of the VIP card, discount card or others cards.